Working at Booking Experts
The platform for holiday parks, hotels, campsites and rental organisations.
We are Booking Experts!
We have been taking holiday parks forward since 2011. We see them relying on conglomerates or solving it themselves with poor automation. We restore the balance. How? By bringing everything together in our platform so that holiday parks can focus on what really matters: their guests.

Our aim is to further internationalise through a new variant of Booking Experts focused on growth. With this growth in mind, we are looking for Experts in Product & Engineering, Marketing & Sales, Customer Success and HR & Recruitment.
Meet the team
There is a common set of norms and values that unite us: build the best product, have fun, have a positive impact on our environment, experiment and finally keep learning. We are engineers, designers, marketers, nerds, sparring partners, mountain bikers, music lovers, world travellers, runners, people helpers, swimmers, burgundians, creatives and hard workers.
Our vacancies
We help holiday parks, hotels, resorts, campsites and other leisure companies to offer their guests the best possible holidays. We do this with the best marketeers, engineers and consultants in Enschede and Amersfoort. Booking Experts is the leading booking platform in the leisure sector. Will you help us conquer the leisure industry?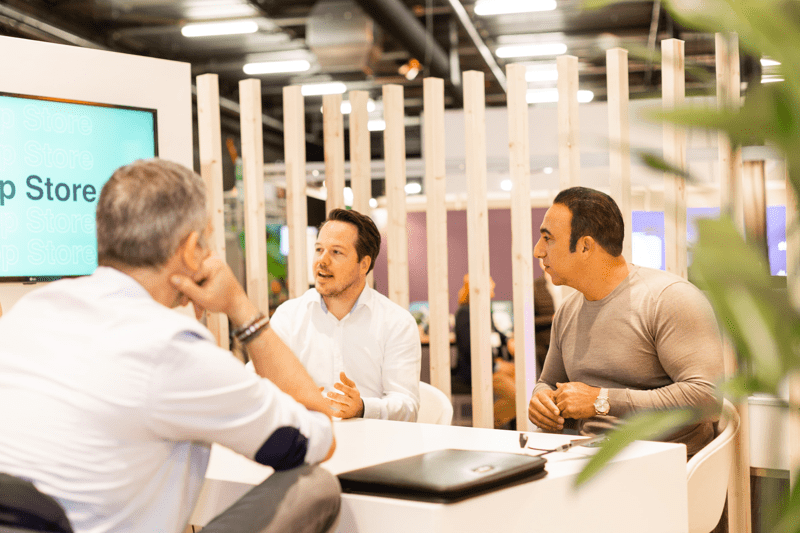 Booking Experts founded 🏢
Booking Experts was founded in 2011, after which the company has grown steadily in recent years and developed into a market leader in software solutions for the leisure industry.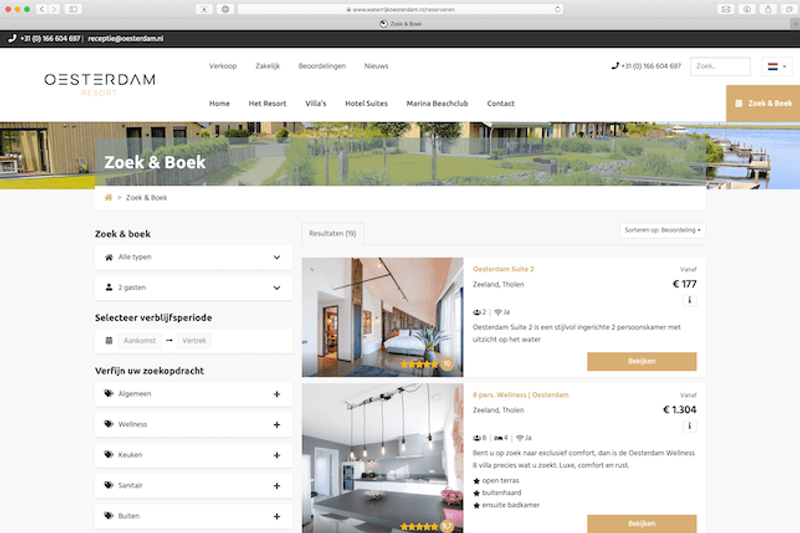 Launch of CMS 💻
In 2015, we launched our own CMS system with integrated search and booking functionality that allows holiday parks to offer their customers a seamless and user-friendly booking experience.
Booking Boosters founded 🚀
Thanks to increasing demand from holiday parks to also carry out online marketing, Booking Boosters was born in 2017. Meanwhile, we work with a large team of marketers to improve our clients' online visibility.
10th anniversary 🎉
This milestone is a testament to our continued commitment and success in delivering high-quality services to our customers. We look back on a decade full of growth, innovation and collaborations.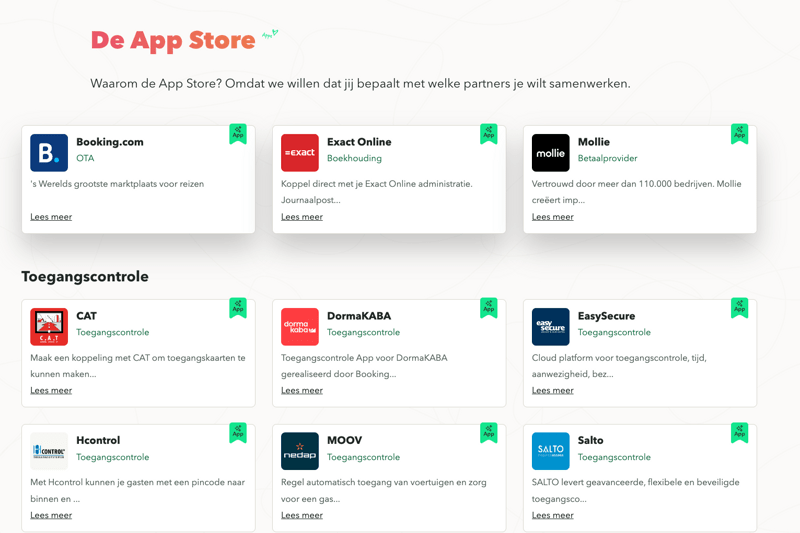 App Store launch 🍾
In 2021, we launched the App Store, which aims to give our users the freedom to work with their preferred partners, by creating a platform open to collaboration and further development.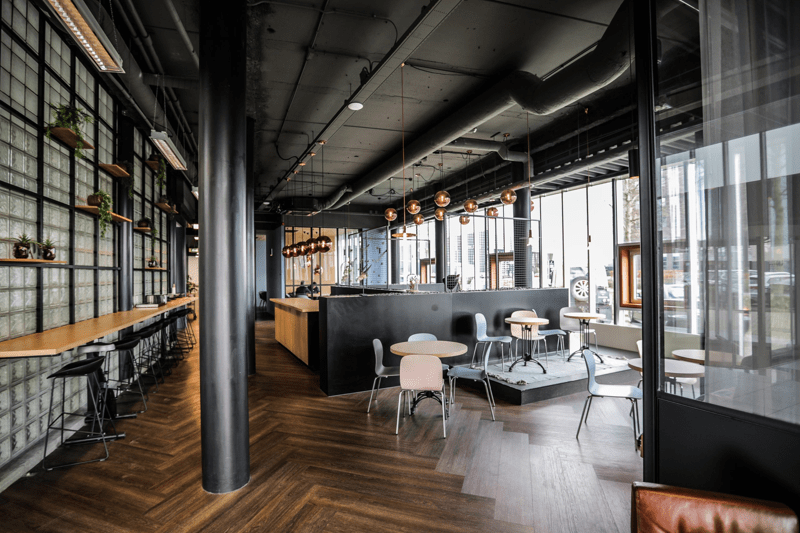 Amersfoort office open 🌍
Booking Experts is expanding with a second location in Amersfoort to also have a central presence in the country. From here we can better serve our clients in the middle of the country.
Move into new office Enschede 💼
At the end of 2022, we moved into the new office building at Kennispark. This provides us with the ideal environment to continue to grow and take our services to the next level.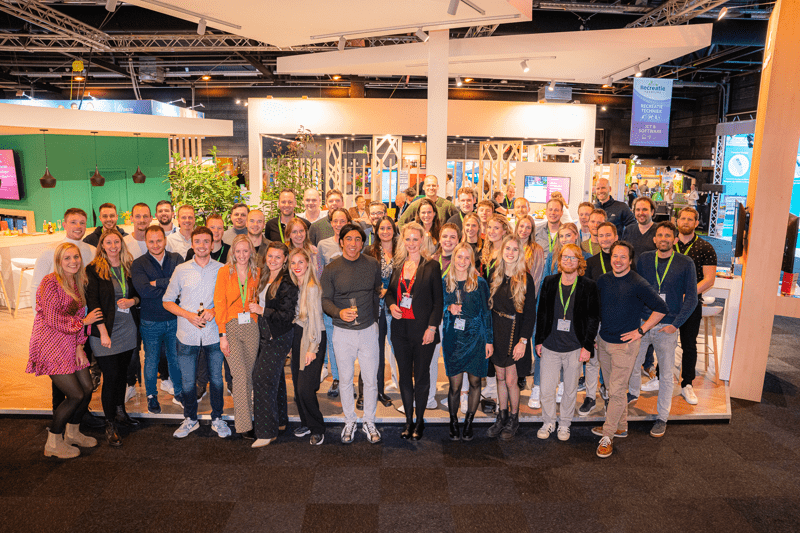 60 employees in service 👊🏼
In early 2023, we reached a new milestone, employing 60 employees. And we look forward to welcoming many more new employees!
What we care about
Open, honest & straightforward ❤️

Contact between colleagues is equal. That is our strength! We like open and honest communication. We give each other compliments, but also feedback when something could be done better. Everyone is allowed to make mistakes, that's what we learn from.

We decide for ourselves how we organise our day. Sleeping an extra hour and working longer the next day is fine. We trust each other and look at the end result.

Success together! 👥

We work together towards our goal. Everyone understands what we do, why we do it and how we do it. There is a lot of focus on mutual bonding. Not only professionally, but also outside.

How? By organising cosy staff parties, Friday afternoon drinks and lunch together!

Continuous learning 🤓

In an industry and world where so much is changing, it is necessary to keep our knowledge up to date. Read books, listen to podcasts and discover conferences. Get more out of yourself. By sharing new knowledge, we learn from each other.

Because we are constantly changing and growing, no working method is fixed. Want to change a working method? With good substantiation, we adapt it together. That's how we get a little better every day.